Before shooting, have your gun checked by a gunsmith.
Use BLACK POWDER ONLY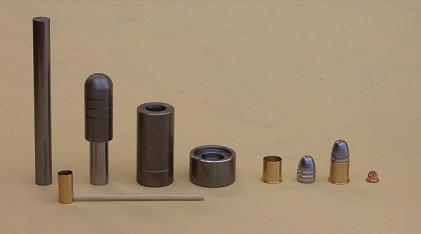 ---
1) Place the bullet head on top of the empty cartridge case.
Put the case, bottom down, on the base of the tool, then put the sizing die
(neck downward) over the whole.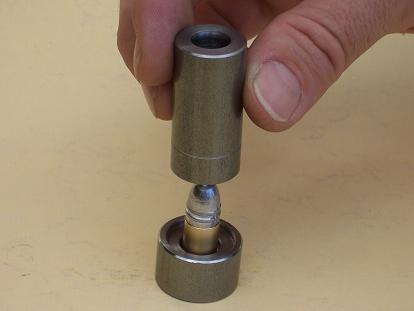 2) Place the seating tool in the sizing die and with a mallet, forcing the bullet head in the case.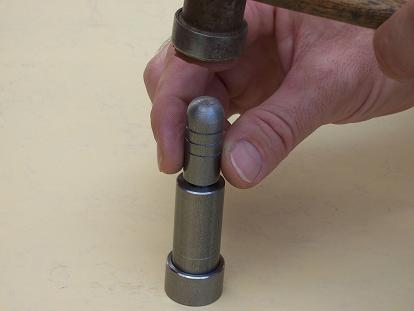 3) Fill the case with black powder, leaving enough space for the primer.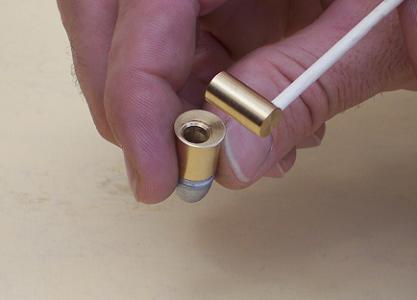 4) Prime the case with a .22/6mm acorn blank of the type used in starting pistols.
Press but don't strike the primer into position using a block of wood, plastic,
or similar material of medium hardness.
To fire, do not forget to position the cartridges so that the primer is lined up with the firing pin.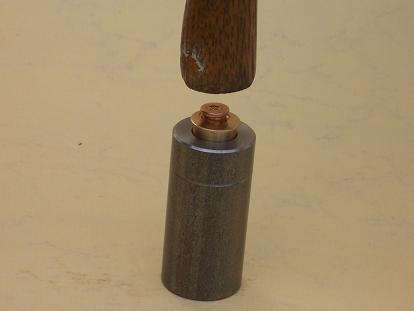 ---
JUST BEFORE FIRING
Make sure the primer is in line with the firing pin.
For repeating arms which use tubular magazines, these cartridges only work when loaded directly into the breech, one at a time, single-shot fashion.
---
AFTER SHOOTING :

5) De-prime; do not forget to clean the case (hot water and strong detergent).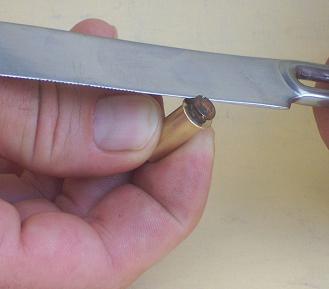 6) Re-size (lubricate the case first)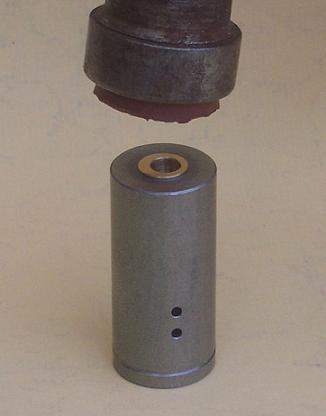 7) Extract the case from the re-sizing die.
The case is now ready for reloading.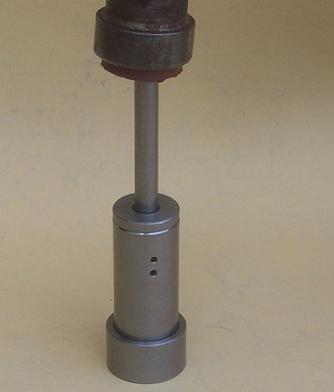 Before shooting, have your gun checked by a gunsmith.
Use BLACK POWDER ONLY